News Announcements
Déan do dhícheall i gcónaí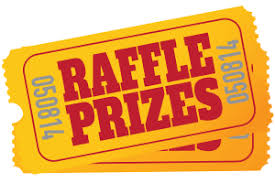 Raffle Prize Donations
26/11/2019
---
25th November, 2019
Dear Parents,
Raffle Prizes for School Concert
We hope that you are all looking forward to the festive season.
As you are aware, the children are practising hard for their Christmas concert with lots of help from Deirdre Moran.  It will be held at the Sea Lodge Hotel on Tuesday, 10 December @ 7.00pm.
We are hoping to have a fundraiser raffle along with the concert.  Therefore, we are asking if you have any gifts or raffle prizes you would be willing to donate.  In the past, we have asked local businesses for raffle prizes and this has proved successful but we would prefer not to ask them again at this time of year as there are lots of other organisations asking for raffle prizes from them too.
So this year we are asking if parents (& parents with businesses) could help by donating a raffle prize.  For example – A box of biscuits, chocolates or Pringles, sweets, a book, a bottle of wine,
voucher, beauty sets, candles etc.
Whatever it is, big or small, any contribution makes a big difference. We hope to make up a few hampers with the donated prizes.   The prizes can be dropped in to the school office anonymously or if you would like you or your business to be acknowledged then please attach a note, business card or compliments slip with your donation.  It would be great if all donations could be into the school by Wednesday, 4th Dec to allow us to make up the hampers in time.
We really appreciate all your help and we are really looking forward to an enjoyable night with all the staff and the children along with families & friends.
Regards,
Fiona Higgins/ Sam Galvin
Parents Association